You started noticing him a few weeks ago. He seems nice, respectful, and genuine, but how do you know if he meets the "gentleman" or "I think we could date" criteria?
Over the years, this has been one of the top questions we've received from teenage girls, and today we're giving you basic guidelines to answer it. Watch below to see three basic characteristics of a gentleman. After that, scroll past the video for the freebie!
To go along with this vlog, we have a freebie in our Resource Library that discusses 12 things to learn about a guy before you decide whether he's date worthy. Click the graphic to access! (We also have many other dating resources in our library as well!)

Three Ways to Spot a Gentleman + a dating FREEBIE! Click to get!
Click To Tweet
Here are a few more posts that are along the same topic:
If you want to know even more about guys and teenage dating, click the graphic below to learn more about our book, So, You Think You're Ready to Date?:

Love to all and here's to good relationships :).
-Sarah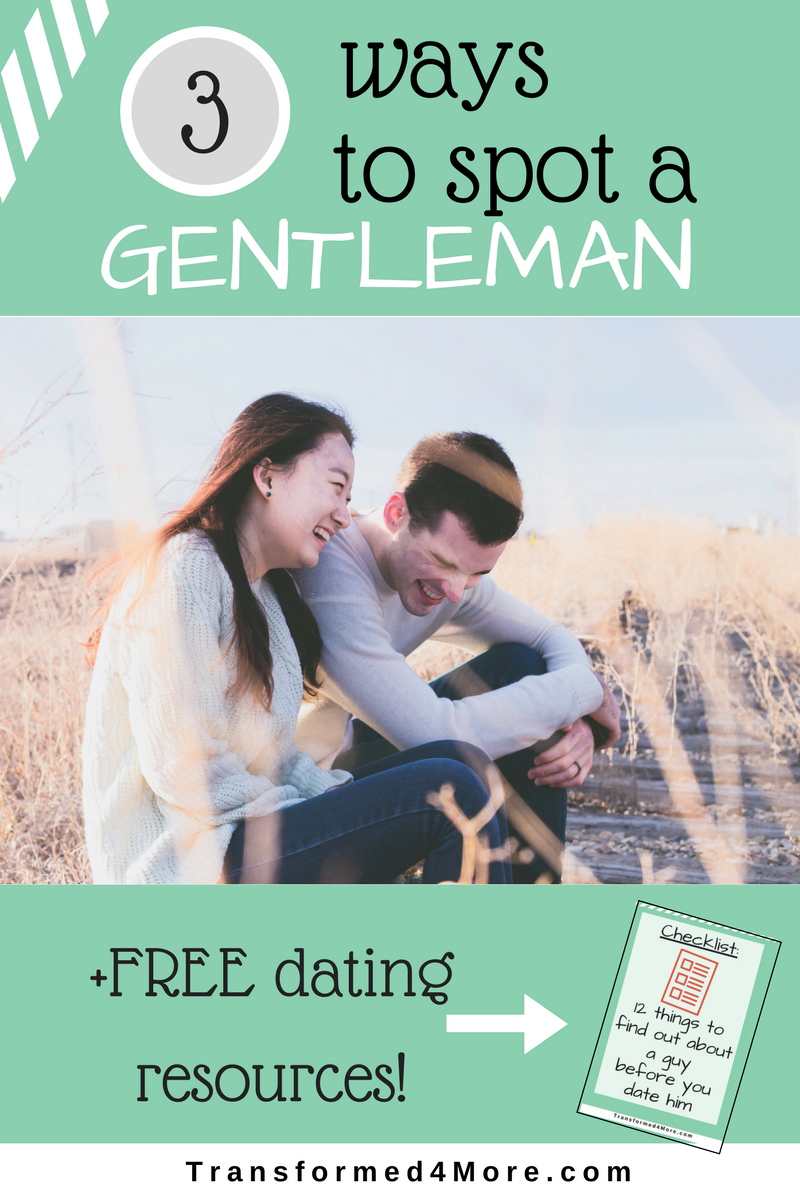 Photo Credit:
Priscilla Du Preez