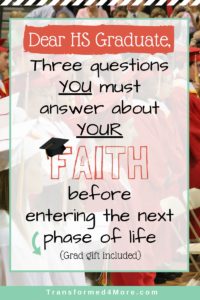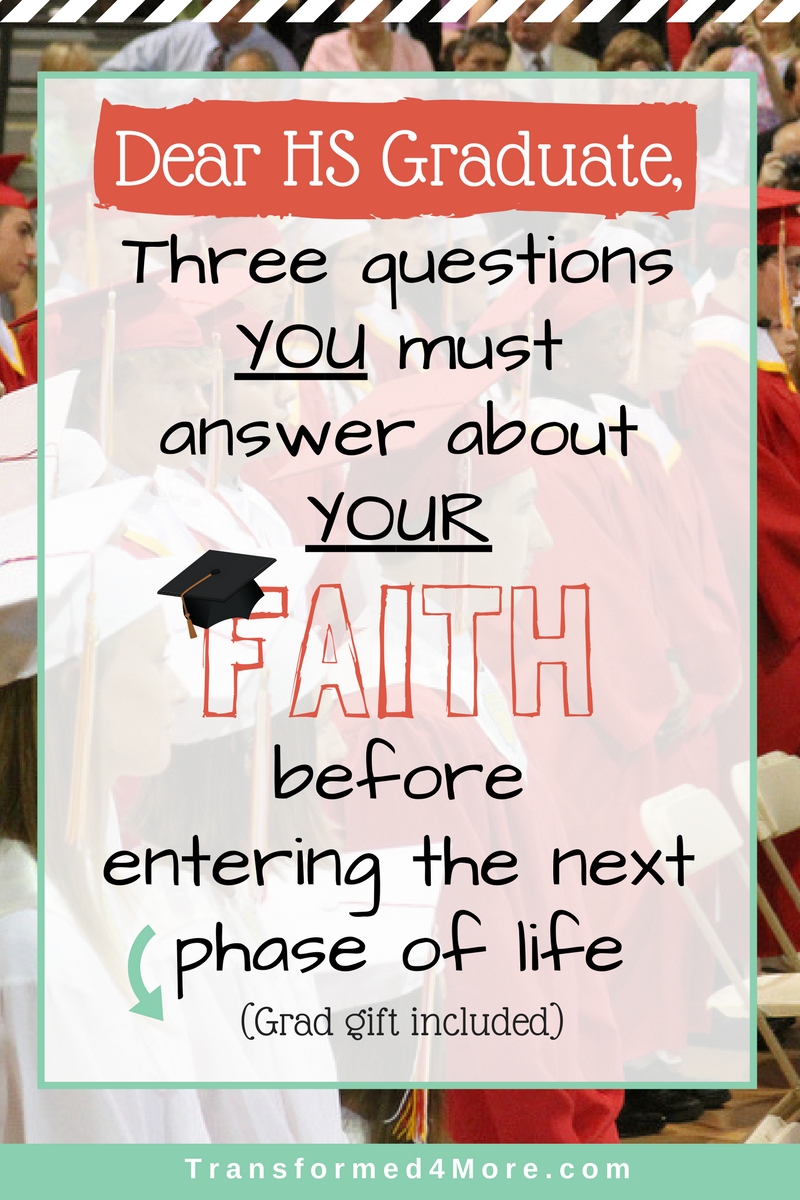 You're about to graduate. You made it. The day finally arrives. The graduation march plays and your class files in. The last few weeks have been full of senior events, cleaning out your locker, and rehearsing for the capstone of your educational career. Thirteen years in the making.
You file in and sit in your respective seat. You listen to your fellow classmates give speeches about the good times and the hope you all possess for your futures. All the while, you think to yourself, "I can't believe I'm at my high school graduation. I've prepared for this for years, and I'm finally here."
You soon throw your cap, take an unbelievable amount of pictures, and attend multiple graduation parties.
What an exciting time. You're a high school graduate. 🙂
[Just for fun, here's a pic of me and Susan at our HS graduation]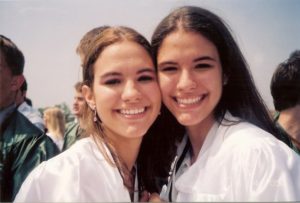 Reality Check
Graduation proves an unforgettable life experience. After all the festivities come to an end, you begin preparing for the next phase of life. During this transition of life after high school, it is time to sit down and have a serious conversation with yourself about your faith. You're an adult now and there's things you must determine.
Here's why.
After reading this post from the blog "Recklessly Alive",  I wanted to bring it to your attention.
According to this study (and many others like it) church attendance and impressions of the church are the lowest in recent history and most drastic among millennials described as 22-35 year olds.

Only 2 in 10 Americans under 30 believe attending a church is important or worthwhile (an all-time low).
59% percent of millennials raised in a church have dropped out.
35% of millennials have an anti-church stance, believing the church does more harm than good.
Millennials are the least likely age group of anyone to attend church (by far).
Even though these findings specifically discuss church, it still warrants a discussion on what you really believe about your faith. Before moving into your next phase of life, you need to take time to consider the following questions and answer them honestly.
1. Do I really believe what I've learned about God?
Growing up in church, it's easy to "play the game." You memorize verses, tell the story of salvation, perform in the Easter play, say you have faith, go to youth group, ect., but do you believe deep in your soul what you've learned?
Do you really believe Jesus is the son of God and died to save you from your sins?
Do you really believe God has a good plan for your life?
Do you truly believe the Bible "stories" and that the Word of God is true? Can you still believe it if someone tells you you're stupid or that the Bible is false?
Have you actually given your life to the Lord?
Take time to search your heart and be honest with yourself.
Three questions Christian teens must answer about faith when they graduate HS. Click to read!
Click To Tweet
2. Do I believe that sin can really destroy my life?
James 1:14-15 (NIV) states, "14 but each person is tempted when they are dragged away by their own evil desire and enticed. 15 Then, after desire has conceived, it gives birth to sin; and sin, when it is full-grown, gives birth to death."  Romans 6:23 also discusses how the wages of sin is DEATH.
Being a teacher and working with youth in general, I have seen countless students make it through church youth group, but after they graduate and leave home, they turn from God. They leave church, make harmful decisions, and never give God another thought.
The temptations you will face in the next phase of life will be harder to resist because you won't be "answering" to your parents. Your behavior is now up to you. If you don't believe sin will destroy your life, you WILL give into temptation. You will seek the fulfillment sin offers, yet never be satisfied.
Sin is serious, and you must decide if you believe that because you will make your decisions accordingly.
3. Am I going to continue to pursue God and go to church after I graduate and leave home?
Learning about God doesn't stop when you graduate. You should continue to learn more about God and the Bible even after you leave home. 2 Timothy 2:15 (KJV) states, "Study to show thyself approved unto God, a workman that needeth not to be ashamed, rightly dividing the word of truth." This shows that spiritual growth is continual.
It is also important not to neglect church. You may be tempted to because it's "what you've always done" and you want to see what a break feels like, but don't do it; it just makes it that much harder to go back. If you go to a Christian college that requires chapel, like mine did, you may not feel the "need" to go to an actual church every Sunday. Be careful of these thoughts. Again, if you get out of the habit of going, it's hard to make yourself ever go back.
Hebrews 10:25 (NIV) relays, "…not giving up meeting together, as some are in the habit of doing, but encouraging one another…" The Bible makes it explicitly clear that we are to come together with fellow believers on a consistent basis and there's no better way than church.
Am I going to continue to pursue God and go to church after I graduate?
Click To Tweet
In Closing
Having a firm grasp on your faith and beliefs will direct the next season of your life. I pray that you consider these questions carefully and hopefully affirm your commitment to God and continue in the faith.
A Grad Gift
OK, I wish I had all the money in the world and could give these away to anyone who asked. However, I am not wealthy, BUT these are on sale! There is an awesome ministry called Youth Ministry 360 that publishes fantastic resources for Christian students and youth leaders. They offer two great packages that are linked below. Click on whichever package looks the most interesting to read more.
Option 1: Grad Pack –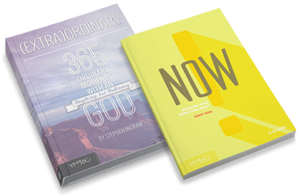 (EXTRA)ORDINARY
Finally, a 365-day devotional journal graduates will actually read. (Extra)Ordinary isn't like other year-long devotional journals. There are three different sections so graduates can choose where they want to pick up each day based on how they feel or what they are going through: Ordinary Times, Crazy Times, and Holiday Times!
NOW: IMPACTING YOUR WORLD FOR CHRIST (RIGHT NOW!)
Teenagers have the amazing potential to impact their world for Christ, not just some time in the future … but right NOW! Today. Their worlds are rich with opportunities to share the hopeful message of the Gospel, and to show people the amazing difference Christ can make in their lives. Now will help them make the most of these opportunities!
Option 2: Ultimate Grad Pack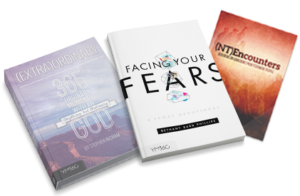 Includes (EXTRA) ORDINARY and
FACING YOUR FEARS
An essential devotional resource for teenagers and young adults that will allow the Lord to reveal where fear has taken hold of their lives and guide them to put an end to these strongholds through a powerful, Scripture-driven experience.
(NT)ENCOUNTERS
(NT)Encounters is a 4-week devotional designed to help shape the way young adults see the Bible, God, and themselves as they journey through the lives of some of the most interesting people from the New Testament.
I hope these resources help you as you embark on the next phase of life. Please don't leave your faith behind.
With love, prayers, and excitement for your future,
Sarah