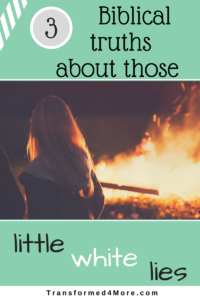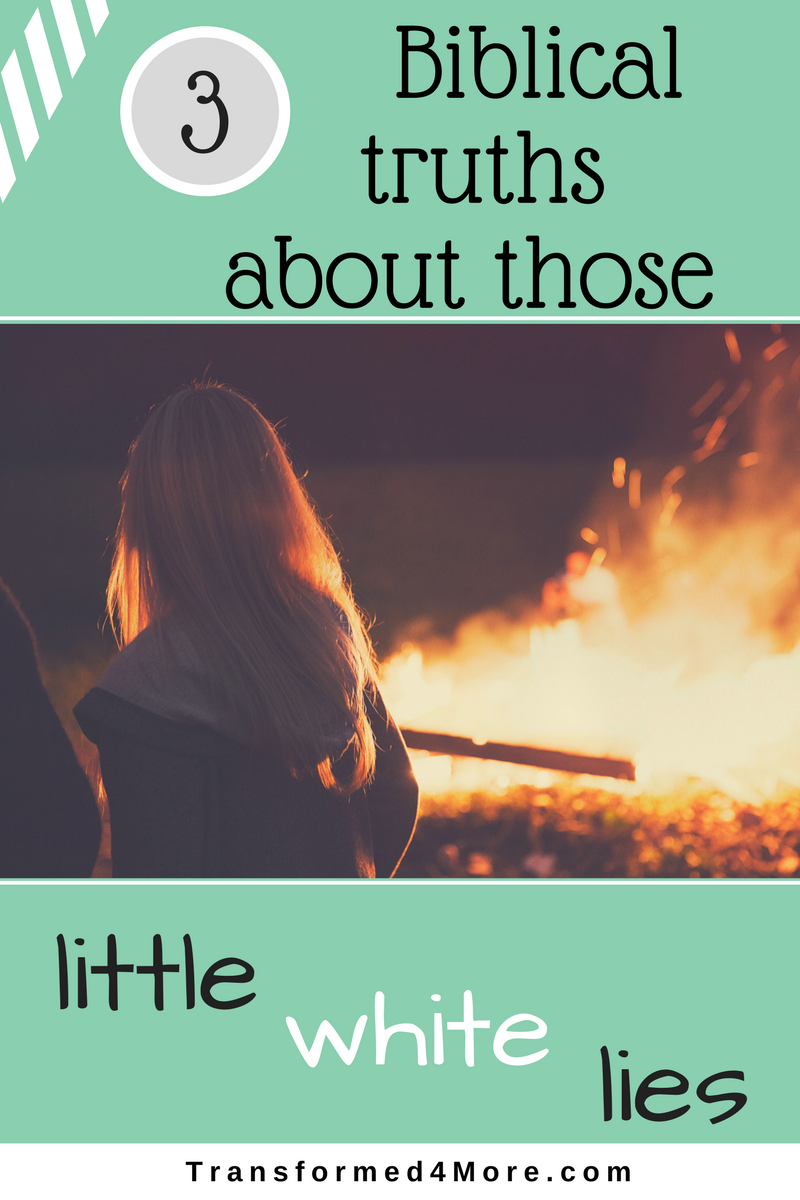 White lie. False witness. Fib. Falsehood. Fabrication. Perjury. Forgery. Dishonesty. Deception.
These words all boil down to one concept- lying– and all of us have been guilty of it. In fact, it's probably the most committed sin of them all.
As humans, we tend to put "degrees" on lying. We think that "a little white lie" to save someone's feelings is not that bad. After all, we're just trying to make them feel good, right?
As innocent as these lies seem, there are no "degrees" of lying with God. ALL lies are sinful, and in today's post, we want to offer three Biblical truths about lying.
Lying is Satan's native language
A few months ago, I was listening to an Instagram video by Craig Groeschel. In this video, he was preaching on lying and stated, "You are never more like the devil than when you lie."
*gasp for air*choke* #WhatDidHeSay??
In John 8:44, Jesus is talking about Satan and states, "…He was a murderer from the beginning, not holding to the truth, for there is no truth in him. When he lies, he speaks his native language, for he is a liar and the father of lies."
When we lie, we are speaking the Satan's native language. All He does is lie. The first time he ever speaks in the Bible, he is LYING to Eve. When we lie, we intentionally deceive; there is a conscious decision made every time we do it.
God IS truth and when we lie, we are in direct opposition to his will- just like Satan.
Is there anything wrong with a little white lie? Click here to find out. Click To Tweet

God despises lying
The following are all Bible verses that show God's disdain for lying:
Proverbs 12:22 – "The LORD detests lying lips, but he delights in people who are trustworthy."
Colossians 3:9- "Do not lie to each other,since you have taken off your old self with its practices"
Ephesians 4:25- "Wherefore putting away lying, speak every man truth with his neighbor: for we are members one of another."
Exodus 20:16- "You shall not give false testimonyagainst your neighbor."
God cannot tolerate any sin, lying included. When we lie, even if it's a "harmless" white lie, we sin against God and need to ask for forgiveness.
Lying will take over your life
As with any sin, if we convince ourselves that it's "not that bad" and continue in it, it will eventually take over our lives.
James 1:13-15 explains, "When tempted, no one should say, "God is tempting me." For God cannot be tempted by evil, nor does he tempt anyone; but each person is tempted when they are dragged away by their own evil desire and enticed. Then, after desire has conceived, it gives birth to sin; and sin, when it is full-grown, gives birth to death."
Lying is a common temptation. After we give in to the sin of lying, it will continue to grow if we do not repent. We will slowly begin to tell more lies and eventually it will bring forth death.
This doesn't necessarily mean physical death. It could be the death of a friendship when a friend discovers you've lied to them. It could also be the death of trust between you and your parents when they catch you in a lie.
ANY sin you leave unchecked will bring the death of something into your life.
In closing
All lies are sin. It can be extremely easy to fall into a pattern of lying if you believe it's "no big deal." If you realize that lying is something you have a problem with, confess it to God and ask for his forgiveness. He wants your life to be filled with his truth.
If you have a problem with habitual lying and it's taking your life, you may want to check out our "Overcoming Secret Sins" worksheet available in our free resource library. It will help you get on the "road to recovery."

Thank you for reading :). Please share if you benefited from this post!
Until next time,
-Sarah
More about our Ministry
At Transformed4More, our goal is to help teenage girls grow in their walk with God and provide practical ways for them to navigate through their critical teenage years.  Besides our blog posts and our book, we help in two main ways:
My favorite is through our FREE resource library. In our library, we also have resources to help with dating, friendships, and spiritual growth. You can see what all it offers here. You can gain access to it all by clicking here or the picture below.